Story from I Love Manchester by Susan Griffin | 18 December, 2019
The new series of Bancroft was filmed in and around Manchester last winter – here are some of the locations to look out for.
Sarah Parish returns as the deadly and newly promoted Detective Chief Superintendent Elizabeth Bancroft in series two of Bancroft, which airs this January.
Filmed in and around Manchester last winter, there will be plenty of places you might recognise, including a swimming pool in Cheadle and city centre nightclub.
Location manager Kevin Jackson, who's been working in the locations department for 20 years, was the man tasked with finding the right spaces to fit the script.
"It helps I know Manchester as well as I do," says Kevin, who's based in the north west and has worked on Cilla, Little Boy Blue, The A Word and Carpool Karaoke with Sir Paul McCartney.
"I love working in Manchester. It's just a brilliant city with great people. With the advent of Netflix and Amazon, the industry's got a whole lot busier and places like Manchester and Liverpool are really feeling the benefit of it now.
"Fortunately, we've got the likes of Screen Manchester and Creative England providing a whole infrastructure of help and support, which I'm really grateful for."
Here, Kevin talks us through some of the locations to look out for in series two of the ITV drama.
The opening sequence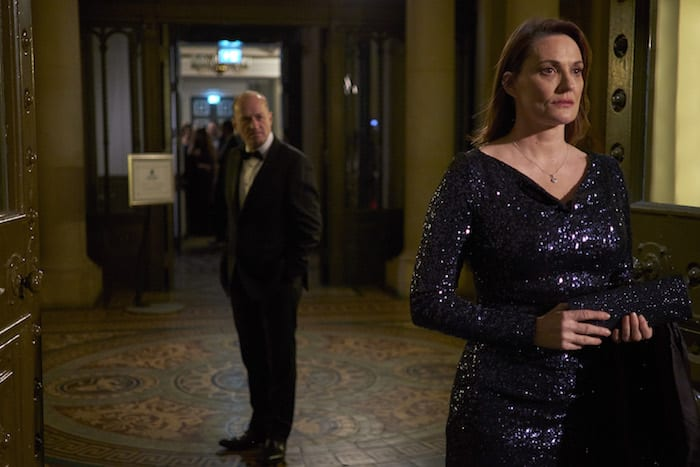 At the beginning of the new series, Bancroft makes a dramatic entrance before ruffling feathers with a speech she makes to assembled police officers during the evening ceremony.
"That was filmed in Bolton Town Hall," says Kevin who reveals part of the interior was used last year as the interior police station.
"Sometimes, when you pick up the script and see awards ceremony, you think it has to be places like Manchester Town Hall, but because the series had filmed there [in Bolton] before, we thought it works, so why don't we revisit."
Scene of double murder
In the first episode, Bancroft is sent to a house to investigate a double murder, and Kevin admits finding the right house proved problematic. Not only does it play an important part in the storyline, but there were lots of practical factors to take into consideration.
"Domestic houses are always tricky, because you never know what you're going to find when you walk through someone's front door," says Kevin.
"Originally, we were looking for a glass-fronted property, but the various options just didn't work and then the whole brief of what we were looking for suddenly changed and then we finally found a more traditional house in Macclesfield."
The police station
As you'd expect, there are lots of scenes set in the police station, and for those Kevin turned to a location that's something of a favourite among location managers.
"The location's on Grey Mare Lane in Beswick. It's a police station that closed nearly a decade ago. It's owned by the City Council and used a lot by filmmakers.
"We come in and we paint walls and make some cosmetic changes and you'd never know it was the same place."
Nightclub X Plode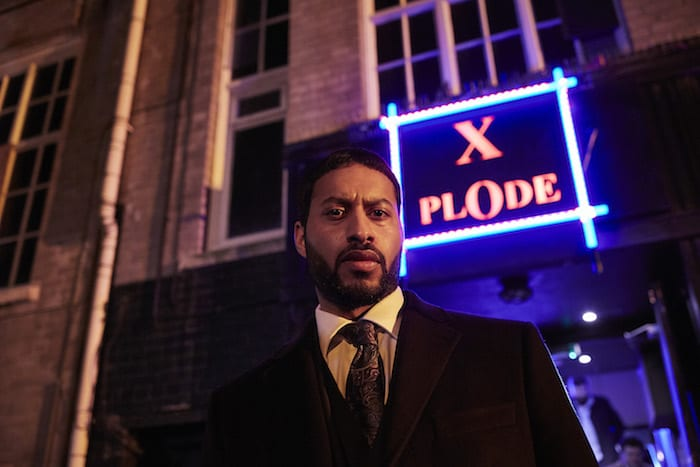 Bancroft's murky dealings with local crime boss Daanish Kamara (Ryan McKen) sees various scenes shot in a nightclub.
"Nightclubs can be a bit of a tougher find nowadays because there aren't many around, it's all about wine bars and gastropubs," says Kevin, who reveals they filmed the front exterior and interior at History Nightclub on Deansgate.
The nightclub's office was filmed in the Northern Quarter – as were the scenes shot on a street just outside (no spoilers, but it's a result of Bancroft's actions).
"I think we shot those scenes on a Monday and Tuesday when the area's quieter, and at the beginning of February so luckily there were plenty of dark hours, which is helpful for what's a dark show. I don't think we worked beyond midnight."
The hotel scene
Bancroft visits her estranged son, Joe (Adam), at the hotel where he's hiding out in a bid to mend their strained relationship.
"We filmed that at Macdonald Manchester at the bottom of London Road," says Kevin. "In the show, the hotel isn't in Manchester city centre, but we wanted to give the scenes a bit of vibrancy, a bit of life.
"We felt with the large windows, you could see all the lights but we chose a particular room so that when you're looking out, there's nothing that defines the skyline as Manchester's."
Swimming pool
The pool scene involving Joe and his fiancé Annabel Connors (Charlotte Hope) is supposed to be the hotel's swimming pool but was actually shot at the Village Hotel in Cheadle.
"Filming in a swimming pool is tough. They're very hard to find because they tend to be members' clubs and gyms and so they're hard to close down," says Kevin.
"Most places said we'd need to film after 11pm and through the night, which would've caused havoc with the schedule, but then I went to the hotel in Cheadle, and the manager was brilliant. They closed the pool down for us from 6pm, which was a massive help."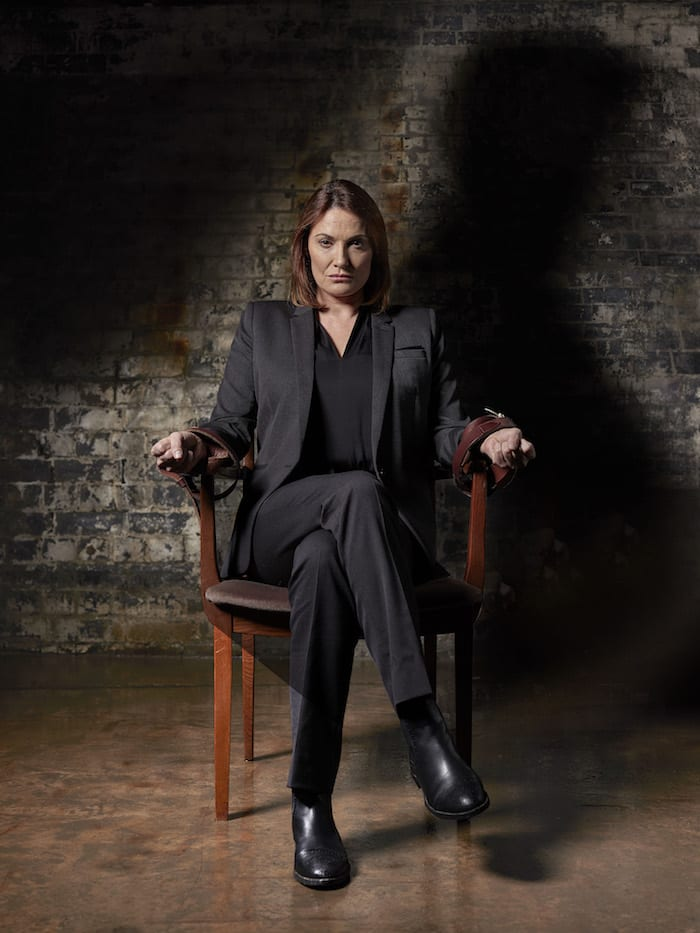 Bancroft's house
Bancroft's house, which is in the Oldham area, is the only recurring location from season one.
"I had to contact the owners and make sure they were happy for us to come back. Fortunately, they were very receptive, very friendly and happy to have us back again," says Kevin.
"When discussing things with homeowners, you might have to explain it's a long-term commitment, but you can never push them into any kind of agreement that you can go back for series two.
"If, on occasion, people don't want you to return, or there's been a house move, you might try and get another house that looks very similar. Other times, you'll totally change the house, and no one mentions it anyway."
The lodge
Towards the end of episode three, the story comes to a dramatic conclusion in a striking period building referred to as the lodge.
"The exteriors were shot at Turton Tower, in the Borough of Blackburn with Darwen, and the interiors, were shot in Heaton Hall in Heaton Park," says Kevin. "Both are owned by the council, and councils are very film-friendly, so there were never any issues.
"Recces were set up quickly, and as soon as we confirmed we wanted to shoot there; they were excited. They got a location fee from us towards the upkeep of the building and we got two wonderful locations."
Bancroft series two airs on 1st, 2nd and 3rd January on ITV.