As we approach the end of 2021 at Screen Manchester, Space Studios Manchester and The Sharp Project it would be fair to say that, despite the challenges of the last 20 months, the Film and TV Industry has continued to view Manchester as an ideal home for the creation of high end projects, amongst them Peaky Blinders (CMP/Tiger Aspect for BBC), The Tower (ITV Studios for ITV), Brassic (Calamity Pictures for Sky), Cobra (New Pictures for Sky), Ridley Road (Red Production Company for BBC), Anatomy of a Scandal (Chamber Pictures for Netflix), Wedding Season (Dancing Ledge Productions for Disney+) and Stay Close (Red for Netflix).
Amazon Studios, Apple TV, Netflix, Disney+, Sky, ITV Studios and the BBC have all made the city their home and the signs look good for much more to come in 2022.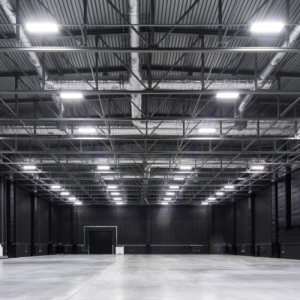 Key to this success has been making sure that decision makers industry-wide are aware of just how much we and Manchester as a whole have to offer by way of support. Our sites offer 80,000 sq ft of purpose-built Stage at Space Studios and a further 40,000 sq ft of shooting space at Sharp Project all supported by 40,000 sq ft of offices, 35,000 sq ft of workshops, 120,000 sq ft of secure, serviced backlot and almost unlimited secure unit parking. Expansion is planned with new stages opening in 2023. Space Studios also offers access to a wide range of technical as well as human resources. In tandem with this Screen Manchester has the power to open up the City's most iconic landscapes and locations. There can be no question that a total, all-encompassing service is available.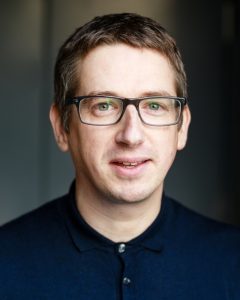 CEO of Space Studios and MD of Screen Manchester Rob Page says, "It has been an incredibly exciting year as we have welcomed so many phenomenal projects fronted by top talent and creative teams to Manchester. As each year passes we find ourselves developing and evolving, continually taking steps towards providing what has become and continues to be a total 360 degree offering of services making our studios, and screen Manchester the ideal one stop shop for any production."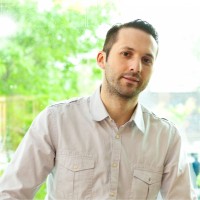 Space Studios' Studio Manager Dean Sinacola adds, "2022 and indeed 2023 are already looking busy. Our doors are however always open to discussion so that we can always maximise the space we have. We go the extra mile to make sure that we deliver bespoke packages for each project which we create to ensure that from the first day of shoot to wrap the journey for clients is as easy as it can be."
One of the most important realisations has been the need to remind people just how well-connected Manchester is in relation to the rest of the UK and indeed the global production community. Also to demonstrate the range of great accommodation and lifestyle choices available to on screen and behind the camera talent. To this end we have developed our "Postcard From Manchester" which maps out perfectly just how many options are open to producers seeking to find cost effective and comprehensively appointed production bases.
Sales Manager Mark Hackett says: "There has been an underlying assumption for a while that the UK's Film and TV industry begins and ends in and around London. As soon as I arrived at Space Studios and experienced Manchester and what it has to offer as a city I realised that we have so much to shout about. We are finding as word spreads that more and more decision makers are reaching out to explore options and several have already made the decision to move projects to the North."
Nothing could happen of course without people and the North West is rich in talent. One of this year's most significant developments in ensuring that we stay ahead of the pack has been the recently launched talent database which is run by Crew & Facilities Manager Elli Metcalfe and Screen Manchester's Film Office Manager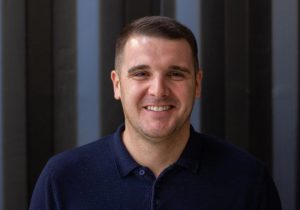 Bobby Cochrane who says, "The creation of the crew & facilities service is an important part of Screen Manchester's delivery plan. It is important to make sure we are in direct contact with and connected to freelancers from all areas of the Film and TV Industry. There are always gaps to be filled and if global producers know they can find who they are looking for in our region without bringing in staff from further afield we will have achieved our main objective adding to the joined up service we pride ourselves in delivering".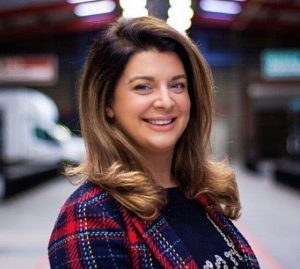 Elli Metcalfe adds, "Whatever the size or genre of production Screen Manchester will help source the right people to enable each shoot to run smoothly and successfully. We are delighted with the sign up to the database so far and are keen to invite other experienced production freelancers and facility companies to register. It is important to stress that by joining, the crew and companies will be supporting and future-proofing the growth and connectivity of the NW regional network."
Screen Manchester has enjoyed a bumper year recording over 500 production enquiries and having serviced over 300 productions. This equates to over £5.4 million 'on location' spend. Over the course of 2021 locations for some twenty-one TV dramas have been facilitated by Cochrane and his film office team.
It has been a busy year with lots of dynamic new initiatives. 2022 will see some amazing projects we have helped facilitate reach small and big screens including of course Peaky Blinders and Morbius, the Jared Leto fronted epic scheduled to arrive in cinemas in late January.
We look forward to working with our already extensive client base and to welcoming others looking for a home in a City that offers so very much…