'Thanks so much for everyone who has applied for our trainee scheme, applications are now closed – we will be contacting candidates for interview in the coming weeks, those of you who are unsuccessful we would like to invite you to attend a forthcoming production training masterclass. Details to be confirmed at a later date.'
In early 2022
Rope Ladder Fiction
and
Wall to Wall Media
are establishing a major Production base in Manchester to produce '
Waterloo Road'
, which has been commissioned by
BBC1
and
BBC iPlayer.
Alongside the production they will be also establishing a new Production Development Trainee Scheme with its aim and vision to inspire and encourage a new generation of talent for the sector.
With the support and assistance of Screen Manchester, the 6-month paid programme which commences in February 2022 is targeted at 8 individuals based within the Greater Manchester area, as we recognise that the broadcast industry needs to provide greater access to careers in the creative sector within the nations and regions.
The available trainee roles will cover key scripted departments across the drama including;
Production
Sound
Camera
Make-up
Costume
Electrical
Locations
Art Dept
Music Supervision
This will allow trainees to ensure engagement with a particular skill area but will also offer learning about the production process more broadly.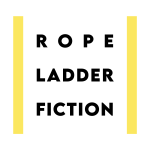 'We are keen to offer experience of the shooting environment to a wide variety of new entrants to the industry and by working in conjunction with industry partners, we hope to build a reputation for encouraging and educating individuals to all aspects of the television production process and enhancing the skills in their chosen area' – Cameron Roach, Executive Producer at Rope Ladder Fiction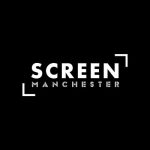 'Screen Manchester is delighted to support such a fantastic training opportunity for locally based new entrants. It's great to see that the BBC, Wall to Wall and Rope Ladder Fiction are recognising the need to train new talent which in turn will address the crew shortages the Industry is experiencing in the UK as a whole' – Elli Metcalfe, Crew and Facilities at Screen Manchester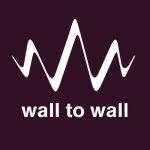 'Wall to Wall are enormously proud to be working with Rope Ladder Fiction and Screen Manchester to offer trainee opportunities to budding crew members from the local area. Through production of Waterloo Road, we want to open doors and create valuable career opportunities for aspiring behind-the-scenes talent, and we look forward to unearthing the next generation of crew in the north on such an exciting and large-scale drama production in Greater Manchester.' – Leanne Klein, Managing Director and Head of Wall to Wall Media
Trainees will be required to work 11 hour days and must be able to commit to the six month engagement. The production base will be in Salford, Greater Manchester. We are seeking passionate, hard working individuals who are keen to learn and take on responsibility on a working production:
If you're not sure which area you are most suited to, you can state which areas interest you. We're not looking for specific programme making experience, rather an ability to demonstrate passion and commitment in your chosen craft area. Evidence of skill-based courses are useful and should be highlighted, particularly for the electrical and make up roles.
To apply, we require your CV and for you to fill out our online form through the link above, state the reasons why you want to build a career in scripted TV production.
Deadline for application is 5.00pm on Friday 7th January with online interviews during January. Contract would commence early February. You must be 18 years + to apply for this opportunity.
We encourage applications from all backgrounds, communities and industries, and are committed to having a team that is made up of diverse skills, experiences and abilities. We actively encourage underrepresented ethnicities, disabled and socially diverse applicants and value the positive impact that difference has on our teams. We are committed to equality and diversity within our workforce.