Screen Manchester is currently building a crew and facilities database that will allow access to the City and North West's deep indigenous talent pool to the domestic and global Film and Television Industry.
The comprehensive Crew and Facilities Database will future-proof employment opportunities for the region's comprehensive range of accomplished and experienced HODs and essential 

film and TV crew
This free service's purpose is to provide an essential database resource for producers, broadcasters and streaming services looking to hire experienced locally based freelance crew and to source facilities across Manchester and the wider region 
The project is fronted by former Granada and ITV / BBC freelance producer Elli Metcalfe who joined from SharpFutures
Screen Manchester, since being founded in 2017 has delivered a comprehensive support service for all levels of production in the City and has provided an industrywide respected service that has made producing content in Manchester a seamless and first class experience for a host of International and UK based broadcasters, streaming services and independent producers.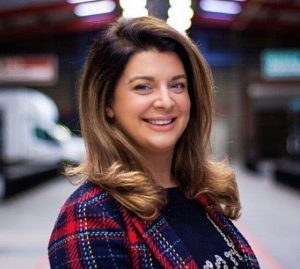 Elli Metcalfe who leads the initiative began her career in production and was a Producer across entertainment and factual output at Granada, ITV Studios, BBC and for various Indies.  More recently she worked with SharpFutures, a social enterprise based in Manchester focused on developing young people from diverse backgrounds and helping them secure employment in the digital, tech and broadcast sectors.  Metcalfe joins the experienced Screen Manchester team fronted by Bobby Cochrane which has opened up Manchester's world class locations and facilities resulting in the City and its stunning backdrops and architecture becoming much sought after for accessibility, versatility and of course natural and architectural beauty.
Manchester offers a wide range of studio accommodation including Space Studios, The Sharp Project and Manchester Studios with a highly experienced crew base and extensive business support infrastructure from kit hire to post production.  More recently however it has become apparent that there is a need to offer much more direct access to behind the camera talent.
The North West is rich in talent and Metcalfe is charged with establishing and launching a comprehensive regional Crew and Facilities service.  The aim is to provide an essential database resource for production companies looking to hire experienced locally based freelance crew and source facilities across Manchester and the wider region. 
Metcalfe says, "Whatever the size or genre of production Screen Manchester will help source the right people to enable each shoot to run smoothly and successfully.  We are delighted with the sign up to the database so far and are keen to invite other experienced production freelancers and facility companies to register.  It is important to stress that by joining, the crew and companies will be supporting and future-proofing the growth and connectivity of the NW regional network."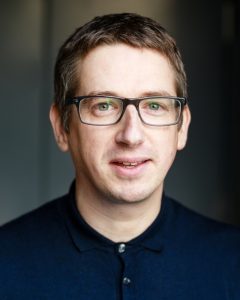 Rob Page, Managing Director, Screen Manchester says,  "We are delighted to have Elli join us at a very exciting time in the evolution of Screen Manchester.  Her inside knowledge of production coupled with her extensive contact list and remarkable and much admired people skills make her the ideal person to drive this new and much needed initiative forwards."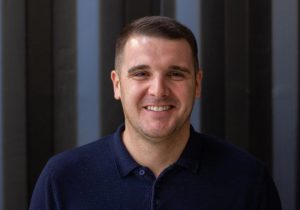 Bobby Cochrane adds, "Elli is keen to make sure we are in direct contact with and connected to freelancers from all walks in the Film and TV Industry.  There are always gaps to be filled and if global producers know they can find who they are looking for in our region without bringing in staff from further afield we will have achieved our main objective adding to the joined up service we pride ourselves in delivering".
Experienced production freelancers and facility companies are invited to register here in order to be included within the database. Joining offers everyone the opportunity to support the growth and connectivity of the regional network. For productions keen to hire, they are encouraged to contact Elli directly until the database search facility goes live next year.